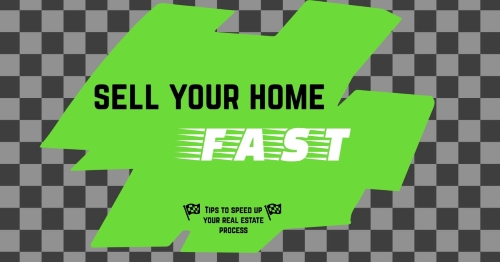 Many prospective sellers want to know the fastest way to sell a house. While home selling never happens overnight, there are ways you can speed up the process while still getting a fair market value. Here are some things to consider if you intend to sell a house fast:
Find a top-notch listing agent
Are you interested in closing fast but want optimum profits on the house sale? A professional listing agency is the most effective choice. It is their job to accurately price and promote your house by staging stunning photos, writing the best listing summary and helping you evaluate and negotiate your offer.
Real estate agents can be expensive to work with because commission rates can be very different from one seller to another. However, the investment might be worth it. An experienced real estate agent can help you get a higher sale price and more quickly than if you were to handle the home-selling process on your own.
Sell your home to a cash buyer
The biggest bottleneck in an average traditional home closing is usually the mortgage process. Ideally, a lender will be able to get a loan application completed quickly and efficiently and prepare the financing documents for closing paperwork in just a few days.
However, offers by all-cash buyers are not based upon securing the loan, and can therefore close much more quickly. It's common for real estate investors to offer cash when seeking a quick sale.
How not to sell your house quickly
Wanting to sell your house quickly can lead to stress and impatience. It's important to stay focused on your goal to avoid making rash decisions, like accepting too low a price or accepting risky concessions. Finding the right balance between selling a house fast and selling a house for the right price can be tricky, but it's always simpler with a real estate agent on your team.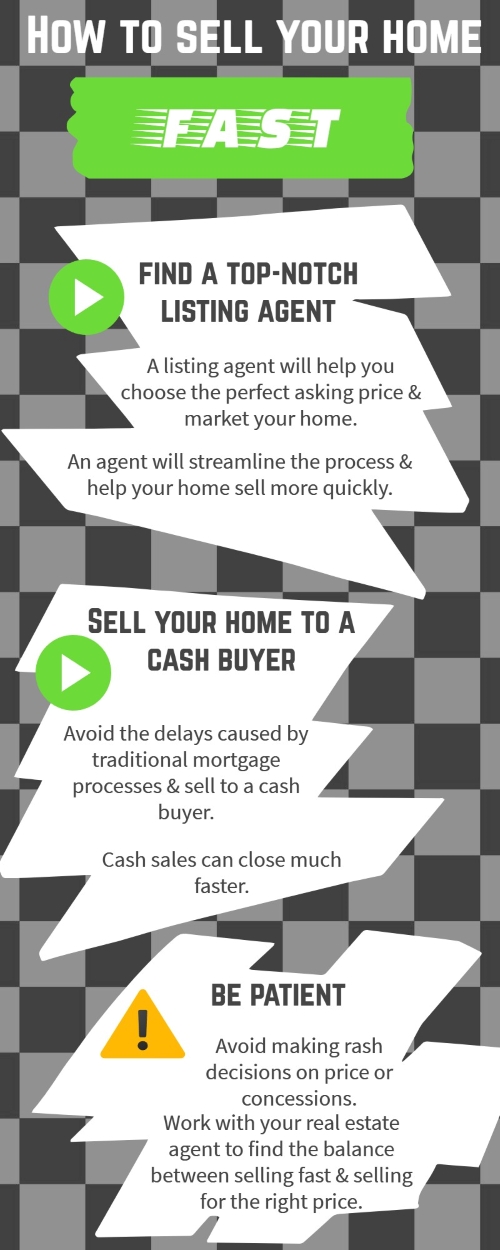 Even the simplest home sale process can feel long and complicated. When you want to sell quickly, it's especially easy to get overwhelmed. However, keeping these tips in mind and discussing your strategy with a real estate professional will help you meet your timeline goals.